ARE YOU THE SOFT TISSUE MANIPULATION SPECIALIST THAT YOU TRAINED TO BE!
...so many Myotherapists I speak to feel trapped in a 1 hour treatment / massage kind-of mindset. But it doesn't have to be that way.
A Myotherapist is not a masseur.
Our industry peers are in fact Physiotherapy and Osteopathy. As a Myotherapist are NOT the poor cousin to Physiotherapy.
Your knowledge, your surface anatomy skills and your understanding of myofascial dysfunction actually puts you ahead of these leading therapies in many ways. Does your practice reflect it? Consider these statements:
Your technique should be efficient.

Your approach should be results focused.

Your treatment time frames should average 30 minutes.

Your technique should be interactive.

You should be flat out busy.

And your technique should be so efficient that you are not exhausted after a 15 patient day.
Is this you? Do you need to improve?
Start here - fill out the form for access to a free DEMO.
Or visit here for information about course dates and prices.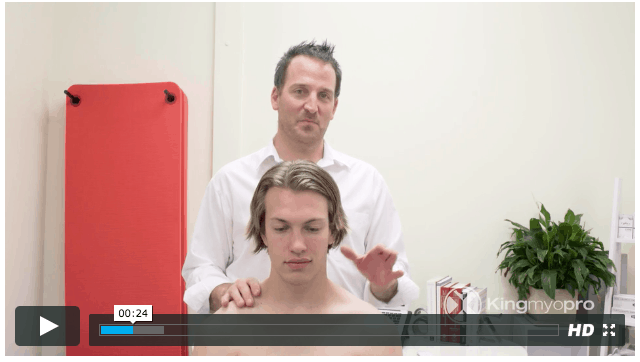 Tim studied the Advanced Diploma of Myotherapy at RMIT graduating in 1997. He founded his clinical practice King Myotherapy in 1998. After 3 years of practice Tim had developed a technique that was so efficient and so successful he found himself treating one hundred patients a week.
He has worked in the industry for nearly 20 years, consulted more than 6000 patients, has owned and directed several clinics, subcontracted to industry, consulted professional sports teams and earned a solid reputation as quality therapist in the greater Geelong region. Tim has been writing regular posts for his patients for the last 2 years through kingmyotherapy.com.