TMD & Orofacial Pain Course
A Practitioners Guide to Treating TMD and Orofacial Pain

8 HOURS
OF TRAINING

IMMEDIATE ACCESS
The FNFT: TMD and Orofacial Pain

course is a program designed by

oral health professionals

for oral health professionals

Time and time again patients are shuffled from doctors to specialists, and then to physiotherapists or massage therapists, in the search to treat commonly overlooked pain presentations. Through the TMD and Orofacial Pain course, world-leading Myotherapist, Timothy King and Oral Health Practitioner, Sarah Beach unpack just how simple finding a solution can be; so you can treat or know who to refer your patients to the moment they walk into your clinic.

Delivered digitally with over 8 hours of video content, detailed tutorials and case studies, the TMD and Orofacial Pain course has been recognised by leading health professionals globally as a must-have guide to holistically recognise, assess and successfully treat common and complex considerations of TMD and orofacial pains with confidence.
Who is TMD and Orofacial Pain Course For?
Dentists, Orofacial Myofunctional Therapists, Orthodontists  and Allied Health Professionals
Professionals and clinics wanting a detailed course to assess and train staff using the latest scientific research around TMD and TMJ pain management
Professionals who want to be able to treat patients appropriately to manage ailments holistically
Professionals who want confidence and clarity around other practitioners they can refer their patients in complex considerations
Practitioners who want to become the trusted expert in their field
Clinics looking to grow their client base through raving referrals and repeat client bookings
What You'll Learn
Across three modules Timothy King (BTh, Adv. Dip. App. Sci. Myotherapy, Member M.A. ) and Sarah Beach (BHSc BA Cert SDT RDH ROHT) break down differential diagnosis, neuromuscular release techniques and myofunctional therapy for TMD and orofacial pain.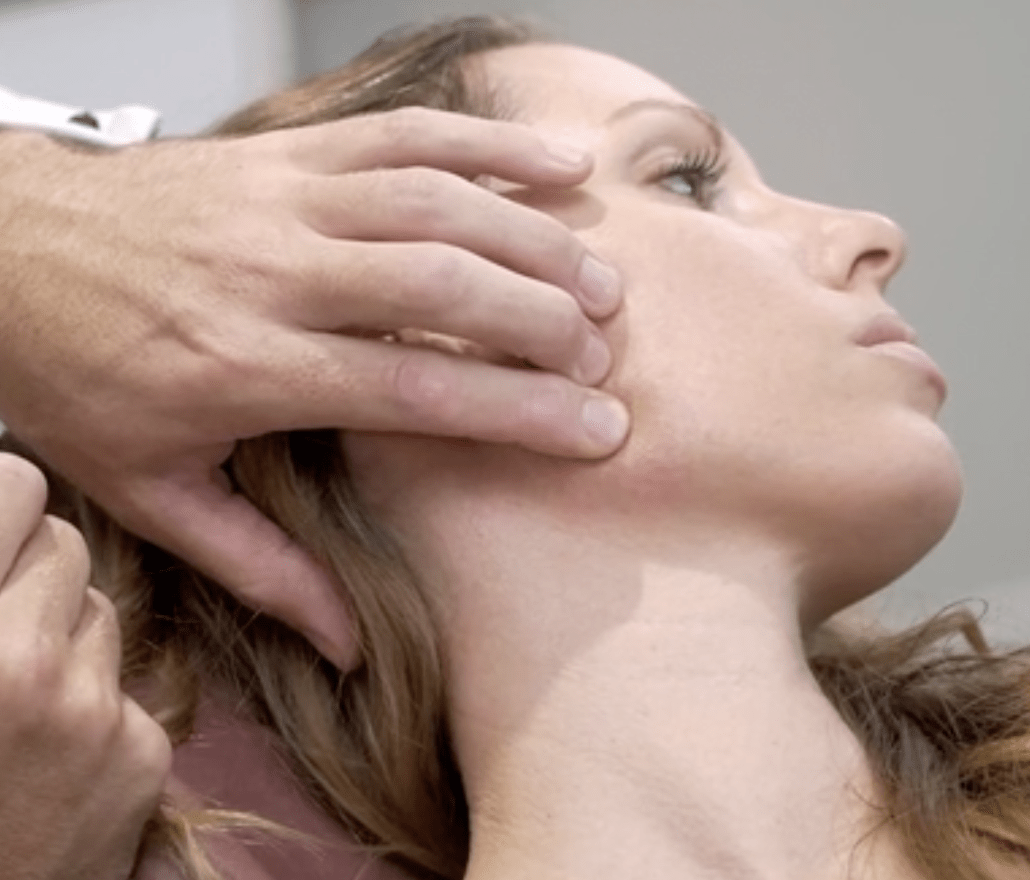 WATCH THE COURSE OVERVIEW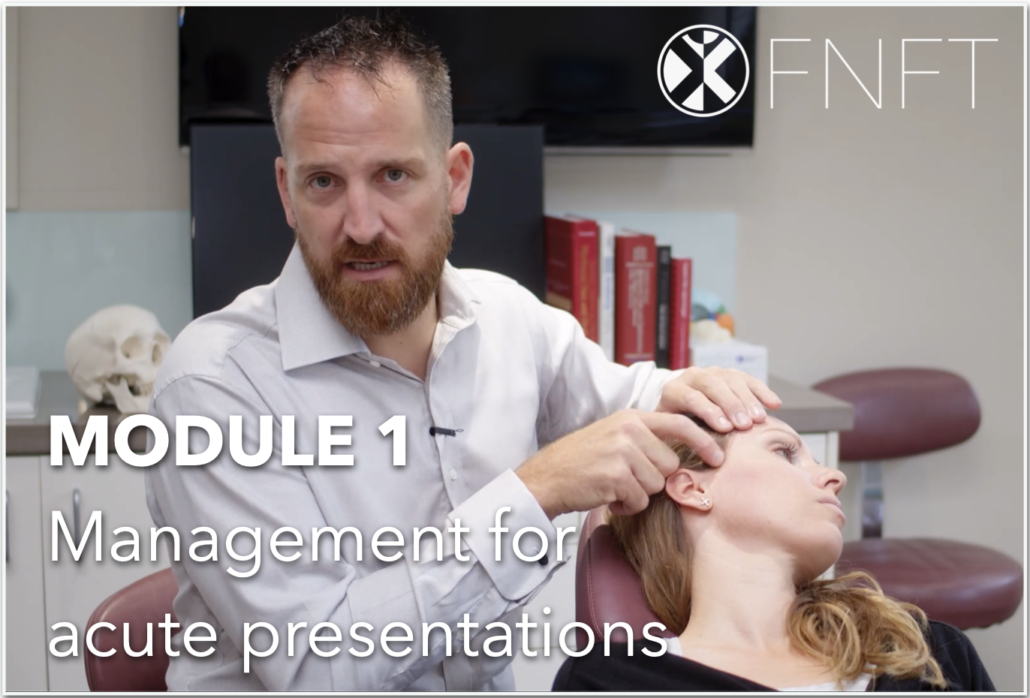 Module 1 - Management for Acute Presentations
In this module you will learn the most efficient method of muscle manipulation to improve range of movement and restore muscle function using the most up to date science on myofascial restrictions with a rationale that helps explain FNFT's great clinical outcomes.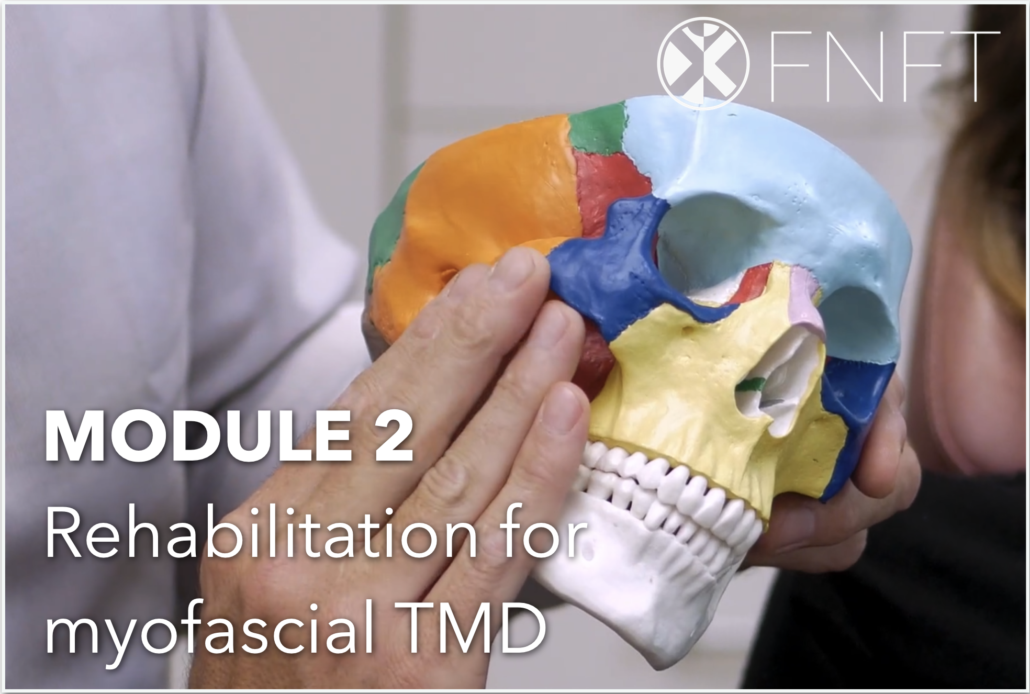 Module 2 - Rehabilitation for Myofascial TMD
Module 2 unpacks the relationship between tongue function, fascia and TMD. You will learn intraoral techniques, myofunctional exercises for TMD, anatomy and reinforce your learning through an incredible case study of the Four Muscle Protocol.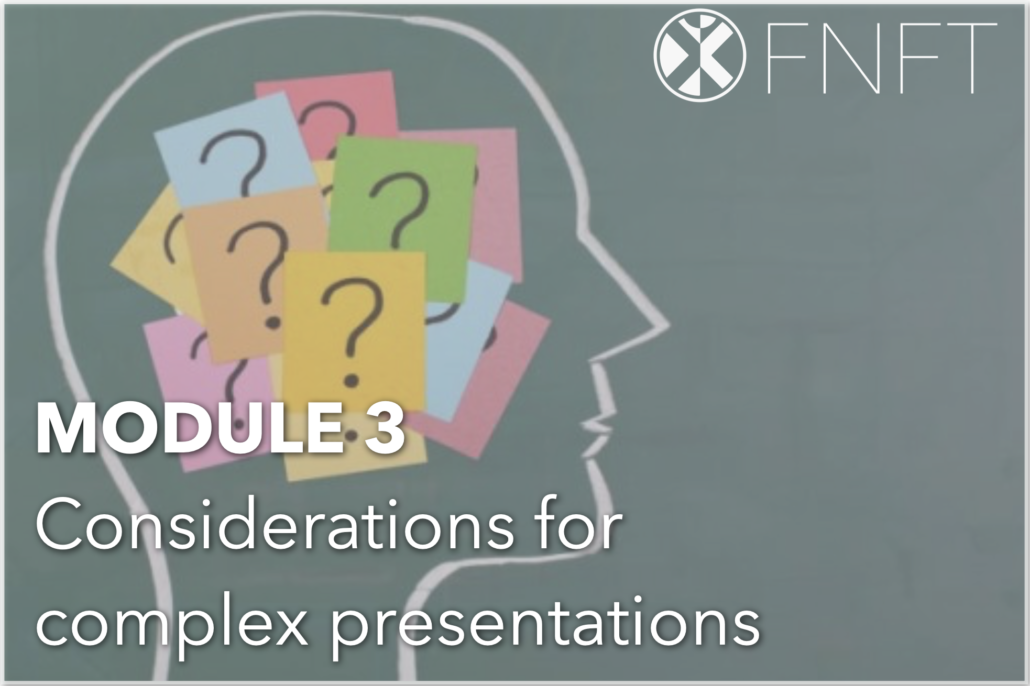 Module 3 - Considerations for complex presentations
Tongue function, airway, cervical posture, sleep and fitness can all contribute to chronic pain presentation, in module 3 you will be introduced to a protocol for complex considerations that will guide you through important questions to ask and introduce simple interventions to help patients in chronic pain. Module 3 also covers FNFT techniques for breathing and swallowing difficulties to give you a great overview for working with your clients holistically to ensure the best result in alignment with their lifestyle.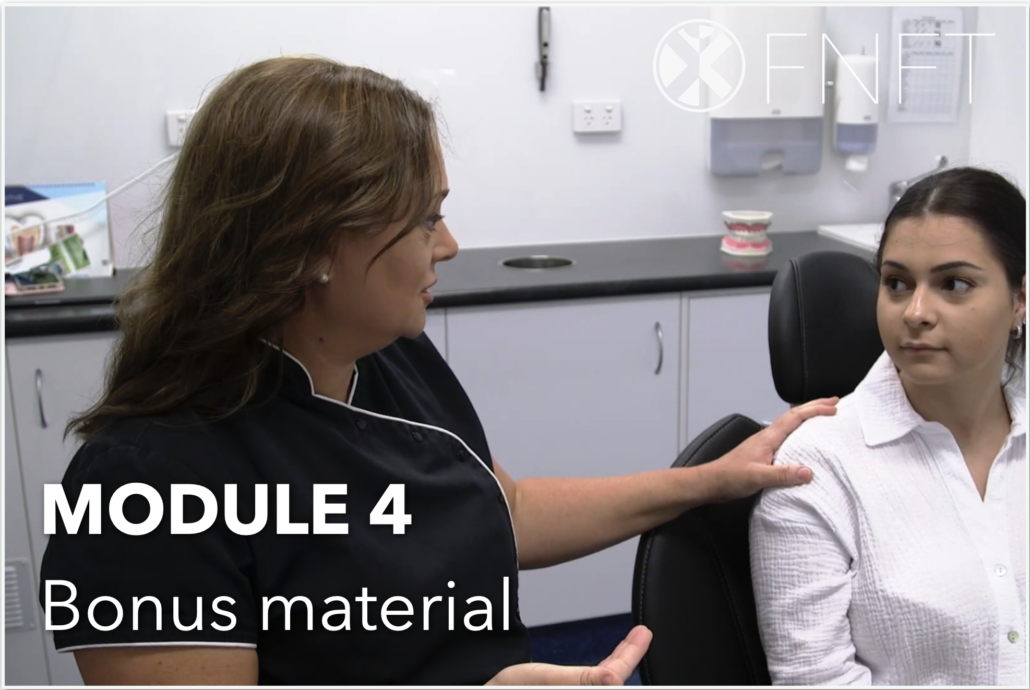 Module 4 - Assessment and Application
Module 4 includes infant assessment, FNFT delivery in clinic by OMT Sarah Beach, further anatomical review as well as connection opportunities for face to face training, FB discussion and further online training opportunities.
Disclaimer: Please ensure you work within your professional scope of practice when applying these gentle FNFT release techniques to patients in your own State or Territory
Watch a free sample of the training here...
Timothy King
BTh, Adv. Dip. App. Sci. Myotherapy, Member M.A.
Timothy King is an innovative world leading Myotherapist from Australia. His FNFT (Functional Neuromyo- Fascial) soft tissue techniques lead to lasting clinical outcomes. The efficiency of the technique has enabled Tim to see 100 patients per week regularly. Tim's 6 week online FNFT Foundations training runs at capacity several times each year.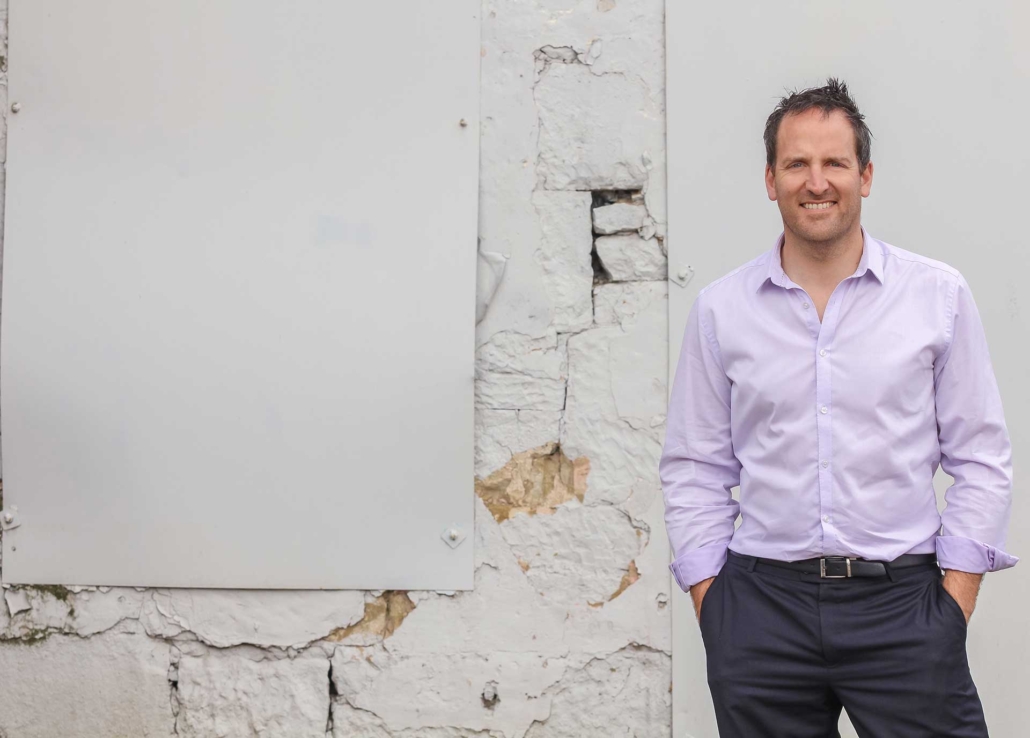 Sarah Beach
BHSc BA Cert SDT RDH ROHT (Qld)
Sarah Beach is a registered dental practitioner who is a Coulson Institute trained Orofacial Myologist, LVI and Myomentor. Sarah has been incorporating FNFT techniques into her Orofacial Myofunctional Therapy program for the past few years and now uses many of Tim's techniques for incredibly fast pain relief.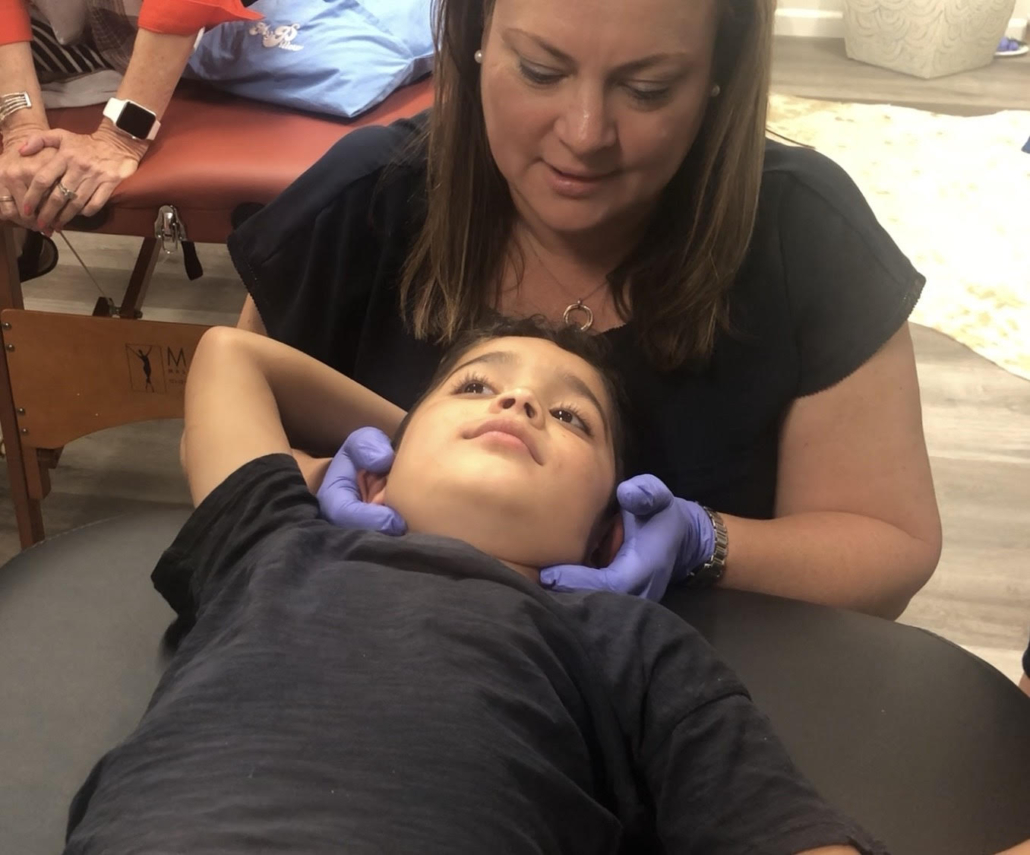 THE CURRICULUM
Over 8 hours of tutorials and hands on demonstrations that will equip you to address common TMD and orofacial pain presentations with confidence.
MODULE 1
+
Welcome
Module 1 Introduction
Course overview
References and Terminology
Pain Differential diagnosis
Simplifying common pain presentations
Assessment of the Temporomandibular joint
Science Review 1
Science Review 2
FNFT Treatment principles
FNFT Treatment protocol: Part 1 – Acute
Basic measurements and observations
Cross fibre manipulation
Temporalis - Anatomy Overview
Temporalis - FNFT Assessment and treatment
Masseter - Anatomy Overview
Masseter - FNFT Assessment and treatment
Module 1 Review and application
MODULE 2
+
Module 2 Introduction
Testimonial – Michaels Story
Fascia and Functional anatomy – Thinking globally
Tongue posture and orofacial function
Tongue function and TMJ dysfunction
Tongue Tie and associated compensations
Science Review 3
FNFT Treatment Protocol - Part 2 - Persistent myofascial dysfunction
Case Study 1 – Four muscle protocol
Medial Pterygoid - Anatomy Overview
Medial Pterygoid - FNFT Assessment and treatment
Lateral Pterygoid - Anatomy Overview
Lateral Pterygoid - FNFT Assessment and treatment
Exercise Prescription - Review
Module 2 - Review and application
MODULE 3
+
Introduction
TM Joint - Anatomy and articular dysfunctions
FNFT for Cervical muscles - Treatment demonstration
Cervical Spine - Prescriptive Exercise
Science Review 4
FNFT – Treatment protocol 3 - Chronic pain and complex presentations
Case Study 2 - Articular dysfunction and dynamic compensations
Module 3 - Review and application
MODULE 4
+
Step by Step Assessment
Digastric - Anatomy overview
Suboccipitals - Anatomy overview
Sternocleidomastoid- Anatomy overview
FNFT for Cervical Spine - Treatment demonstration
FNFT for autonomic symptoms
Infant assessment
Patient interaction and therapeutic alliance
Introductory Assessment - Recognising headache and TMD
In the dental / OMT context – Four muscle protocol
Face to face training opportunities
FNFT: TMD And Orofacial Pain Course Testimonials
"This is hands-down the best course I have EVER seen on the connection between fascia, TMJ, cervical spine and tongue posture…"

Angie Lehman

Leading Orofacial Myofunctional Expert Therapist USA